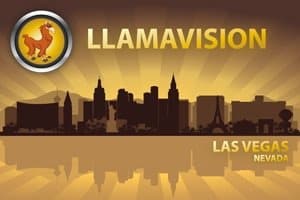 About Us
Our aim is to assist businesses, charities and groups with their online requirements.
We operate from Las Vegas, USA servicing clients worldwide.
LlamaVision is owned and operated by a husband and wife design team, Aaron and Leigh-Anne Lee. Llama was a combination of our initials leading us to the choice of LlamaVision reflecting our vision and humor. Aaron and Leigh-Anne are business programmers in many languages. With over 40 years combined experience.
Aaron Lee
Senior Software Developer & Owner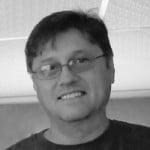 A good food and warm weather enthusiast he was raised in San Diego, California then moved on to Kansas. The next adventure began when he enlisted in the USN where he went to Seabee Construction Engineering A-School. The Navy led him to Rota Spain and Guam while on deployment with NMCB-133, the fighting Roos! It became evident he had a knack for the computer systems needed to keep a deploying Battalion orderly. Taking charge of NMCB-133's networks and databases earned him a Letter of Commendation.
After completing a five year enlistment stationed in Gulfport Mississippi he moved on to Atlanta, Georgia working as a Junior Software Engineer for InnoVision Inc. Spending several years learning the intricacies of VB4, upgrading to VB6 and finally to VB.NET. During his time with the company he was promoted to Senior Software Engineer.
While developing stand-alone and server to client wireless mobile device applications he was given the opportunity to work with business partners such as the US Department of Defense, Boeing, Scientific Atlanta, Johnson & Johnson, Cooper Tools, and SAP. Hired later by Assurant Group Atlanta to redesign legacy server-client document scanning software, and restructure their IBM DB2 database.
Next was Denver, Colorado to work for LEDS and the Colorado State Department migrating state voter data into a centralized database. Upgraded Anadarko Oil's legacy palm field data collection applications and tools. Developed tools for converting Anadarko Oil's Informix database application into .NET and Oracle. Worked for SunGard developing Software solutions using C#, Altova Mapforce and XSLT to automate XML data conversion for transferring electronic business tax records to the IRS.
He then relocated to Las Vegas Nevada to work for William Hill Sports Betting and Micro Gaming Technologies.
Primary Languages
.Net, VB, C#, Lsl
Databases
Oracle, SQL, DB2, Informix
Leigh-Anne Lee
Lead Creative Design, Developer & Owner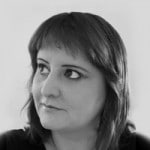 Leigh-Anne brings a personal touch and attention to detail to her designs. Drawing on her 20+ years of industry experience across the design and development life-cycle.
New Zealand Born, her career started in office administration until accepting transfer within M&I to the IT Department. Taking on the role of system administration, electronic record storage, user training and system testing. Eventually moving on to Alectus Recruitment contracted to such companies as Bank of New Zealand, Neville Jeffress Advertising, Energy Corporation of NZ and Ansett Couriers.
Next she joined a joint New Zealand Police/IBM project as a Help Desk Analyst responsible for LAN administration, user training and support. During this time she became primary support for the Lotus Notes applications and servers and completed CLS accreditation in system administration and application development. Later she took a role with IBM New Zealand as a Lotus Notes Consultant, involving AS/400 installations and migrations, training, administration and development.
While at IBM she had the chance to learn a new language called JADE and began working for the company who designed it. Involved in projects for JADE such as Jadecare Clinicals a health services application, an electronic document distribution system including fail safes and Jadecare Domiciliary a project utilizing handhelds for nurses and transmission to field offices. After JADE she joined IP3 Systems as Senior Jade Developer on the projects Electron and Ether an e-commerce application.
The next six years she worked for Alsco Australia as Senior Jade Developer covering the Asia-Pacific regions. Responsible for AS/400 conversion, design, development and deployment of the Abel-Jade in-house system. The project aimed to manage Alsco's 1 million transactions a day across 135 branches and was a success.
After completing design courses for HTML, PHP, MySQL, Flash, Photoshop, Fireworks, Advanced Website and Dynamic Application Development she relocated to Las Vegas, Nevada. Founding LlamaVision in 2011 where she continues to design software and graphics. The company branched out into apps and games in 2016 moving into design using Unity 3D and C#.
Primary Languages
PHP, Jade, CSS, HTML, mySQL, C#, Lsl.
Primary Graphic Tools
Unity 3D, Photoshop, Illustrator, Fireworks, Flash, Blender and Photography.