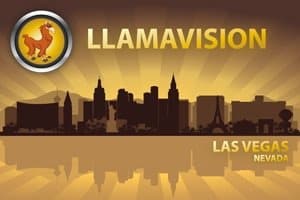 About Us
Running a successful business in the modern world often requires technical support or online services. For many businesses there is a growth period needed before a business can support its own IT Department. This is where we can help with a simple on demand service, saving you money only paying for the assistance you really need.
We operate across USA, Australia and New Zealand.
LlamaVision is owned and operated by a husband and wife design team, Aaron and Leigh-Anne Lee. Llama was a combination of our initials leading us to the choice of LlamaVision reflecting our vision and humor. Aaron and Leigh-Anne are business programmers in many languages. With over 40 years combined experience.
Aaron Lee
Lead Software Development & Owner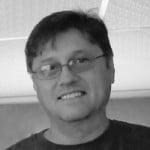 A good food and warm weather enthusiast from San Diego, California. I enlisted in the United States Navy and attended Construction Engineering A-School. Taking charge of NMCB-133's networks and databases earned resulted in a Letter of Commendation. After completing a five year enlistment I moved onto software development.
Some of the business and projects I have been involved with:
Atlanta, GA
Assurant Group
InnoVision Inc

US Department of Defense
Boeing
Scientific Atlanta
Johnson & Johnson
Cooper Tools
SAP
Colorado
LEDS

Colorado State Department

Anadarko Oil
SunGard
Las Vegas, NV
William Hill Sports Betting
Micro Gaming Technologies
Primary Languages
.Net, VB, C#
Databases
Oracle, SQL, DB2, Informix
Leigh-Anne Lee
Lead Creative Design, Developer & Owner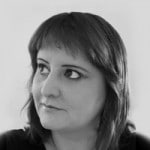 My personal passions are architecture, digital design and programming. IT Industry Specialist with 20+ year's experience. Founded LlamaVision in 2011 operating across Asia-Pacific and US regions. New Zealand Born, her career started in office administration, user training and system testing, finally moving on to software development.
Just a few of the business I have been involved with:
New Zealand
Marine & Industrial
New Zealand Police
IBM Global Services
Jade Corporation
Australia
Jade Corporation
IP3 Systems
Alsco
United States
LlamaVision (founder)
AML Technologies
Alsco
Primary Languages
C#, PHP, Jade, CSS, HTML
Primary Graphic & Tools
Unity, Photoshop, Illustrator, Fireworks, Flash, Blender and Photography